This week on So There I Was, RePete is joined by guest Co-Horst, Sticks whilst Fig vacations in Italy. Dive deep into the exhilarating world of Naval aviation with Briggs, a seasoned EP-3 pilot. From the intensity of Cold War intelligence missions to the pulse-pounding experience of night carrier operations, Briggs shares gripping tales that will have you at the edge of your seat. Hear about emergency landings, engine failures, and the high stakes game of naval chess with the Soviets. But it's not all intense; there's humor and nostalgia too. Learn about an unforgettable European commercial shoot with Olympic runner Derek Redman, and hear stories from the AOCS days that still bring a smile. With additional insights into  harrowing helicopter deck landings, this episode promises a captivating blend of action, emotion, and nostalgia. Don't miss this thrilling ride into the skies of Cold War history!
We spoke about the US Navy film 'Pressure Point' which prepares candidates for OCS during the show. You can see that by clicking this link.
Some of the photos from Briggs are below – and the raw recording session on YouTube is below that!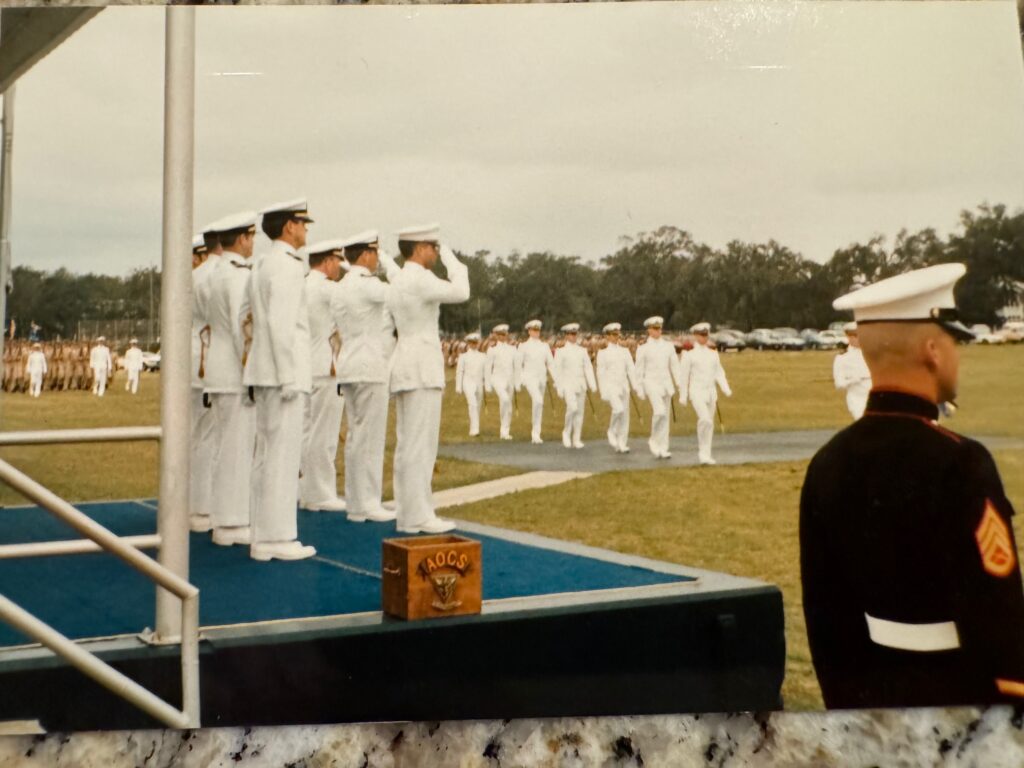 Podcast: Play in new window | Download
Subscribe: Apple Podcasts | Google Podcasts | Spotify | Amazon Music | Android | Pandora | iHeartRadio | RSS